Back Pain Chiropractor near PortMiami
Walk-in Chiropractor In Brickell
$29 CHIROPRACTIC ADJUSTMENTS


FIRST TIME AND EVERY TIME​
    No Appointments
    No Hidden Fees
    Don't Like People Touching Your Neck? That's Cool With Us.
Monday: 
Tuesday: 
Wednesday: 
Thursday: 
Friday:
Saturday: 
Sunday: 
12:00 PM – 8:00 PM
12:00 PM – 8:00 PM
12:00 PM – 8:00 PM

12:00 PM – 8:00 PM

12:00 PM – 8:00 PM

10:00 AM – 6:00 PM

Closed
FIRST TIME AND EVERY TIME
Includes any or all of our chiropractic services during your visit.
Want more info? Fill out the form and we will be in touch.
Don't Want Your Neck Touched? That's Cool With Us.
Ready to feel good again? Let's get cracking!
PortMiami is one of the busiest, most dangerous places in Miami. Not dangerous because there is crime, but rather because there is plenty of opportunities to overstrain your body, especially if you work in the area and on the docks. Between heavy lifting, careful operations, and just physical labor there are many opportunities for back pain to develop.
You deserve medical treatments and spinal manipulations, in accordance with the top medical advice, when you have back pain. Spinal adjustment can help stop pain along your spine and is highly recommended for those who experience frequent or chronic back pain.
Our chiropractic center in Brickell is perfectly situated for those working in PortMiami. You can have high-quality chiropractic care in minutes with our no-wait policy, so stop by during lunch, after you pull your back, or any other time throughout the day. So long as we are open, we will be here to provide you with the best chiropractic services near PortMiami.
When to Seek Out Our Chiropractic Clinic Near PortMiami
Being injured on the job isn't the only time that you should seek out physical therapy or a family chiropractor. There are a wide range of instances that would benefit from spinal decompression, so seek out our great back pain chiropractors in PortMiami if you experience aches, pain, or stiffness in any of these situations:
1.    Sports Injury
Even the most innocent of sports injuries can cause pressure along the spine and nervous system. A back injury could result in neck or leg pain, could limit your range of motion, hinder your quality of life and so much more.
It doesn't matter what you were doing, either. You may have been roughhousing with your kids as you fake wrestled them. You may have been playing a game of soccer or football with your friends. No matter what the cause of your injury, seek out the best chiropractic option in Miami.
2.    Sudden Sprain or Strain
Pick something up wrong or even just try to carry something that was too heavy, and you could put your spine in danger. We call it throwing out our back, but chiropractors take the issue much more seriously. If you have strained your back in this way, invest in the health care you need for effective pain relief.
3.    Stress-Related Aches and Pains
If you experience aches and pains along your spine commonly when you are stressed, there are probably several factors adding up. Stress physically builds up in the body through tension. You are tense, your muscles knot, and they cause pain. You may also start adopting poor posture to deal with the stress. Combined your back becomes a mess of aches and pains that don't go away when lying down.
In this case, you need an effective treatment plan from our Downtown Miami, FL location. Choose the right pain management option from our treatment options and commit to ongoing care with a combination of chiropractic care and massage therapy. Only then can you finally move forward from your stress-related aches and pains.
4.    Issues with Posture and Pain
If you have poor posture, this can cause ongoing damage, and that damage will start to cause pain. It can be hard to fix your posture as well after a certain point because of the pain suffered in the past.
By visiting a licensed chiropractor for physical therapy, you can say goodbye to back and neck pain, and finally, make headway on your efforts to stand and sit straighter, and become somewhat pain-free.
5.    Chronic Back Conditions
Our Brickell and Miami Beach chiropractors can help relieve back pain in chronic conditions with medication-free pain treatment. Ideal for those with incurable conditions that need alternative pain management solutions to help them enjoy their days to their fullest.
Your Visit to Our Chiropractic Clinic near PortMiami
Our chiropractic clinic near PortMiami is the perfect designation to deal with all types of minor back injuries, from sports injuries to chronic back pain management. Not only can you find that relief from aches and pains, but we have also gone through great lengths to ensure it is affordable to all.
Our walk-in prices are a lot $29 for chiropractic care, but the real savings comes from our membership. Ideal for those with ongoing issues, or chronic conditions, our membership can help you start saving from the second session onwards.
For $49, you will have six sessions and one IV vitamin therapy booster. That's more than one chiropractic adjustment per week. Even if you only want a bi-weekly treatment, you will save $9 every month by enjoying our membership.
Quality care, affordable rates, and a choice of treatment options. We have so much to offer and are here to help you stay healthy. Just a few minutes from PortMiami, you will feel like a whole new person after just one session.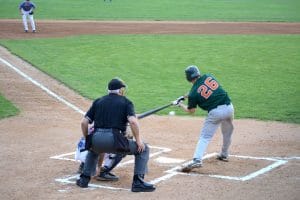 Baseball is a hugely popular sport that many people enjoy. However, injuries can happen while playing the game – whether you are a professional athlete or a novice. The repetitive hitting and throwing motions in baseball put stress on the spine and make players susceptible to strains and back pain. If you notice back pain
Read More »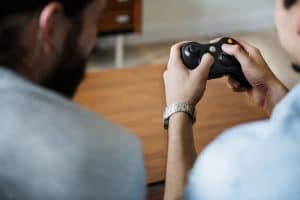 Playing video games is a fun pastime that many people enjoy. However, sitting for long hours can harm your health, particularly when it comes to your spine. Video gaming injuries are becoming increasingly common and include everything from back pain to carpal tunnel syndrome. If you start to experience pain while playing video games, you
Read More »
If you have lower back pain, then you're not alone. Studies show that over half of American adults experience back pain every year. Back pain is a widespread health condition that causes millions of lost workdays every year. Not only can back pain affect your career, but it can also have a significant impact on
Read More »