Back Pain Chiropractor near Opa-Locka
Walk-in Chiropractor In Hialeah
$29 CHIROPRACTIC ADJUSTMENTS


FIRST TIME AND EVERY TIME​
    No Appointments
    No Hidden Fees
    Don't Like People Touching Your Neck? That's Cool With Us.
Monday: 
Tuesday: 
Wednesday: 
Thursday: 
Friday:
Saturday: 
Sunday: 
12:00 PM – 8:00 PM
12:00 PM – 8:00 PM
12:00 PM – 8:00 PM

12:00 PM – 8:00 PM

12:00 PM – 8:00 PM

10:00 AM – 6:00 PM

Closed
FIRST TIME AND EVERY TIME
Includes any or all of our chiropractic services during your visit.
Want more info? Fill out the form and we will be in touch.
Don't Want Your Neck Touched? That's Cool With Us.
Ready to feel good again? Let's get cracking!
We have chiropractic centers from Downtown Miami FL, Miami Beach all the way to our new location in Hialeah. Perfect for those working, operating in and out of, or living near Opa-Locka and Opa-Locka executive airport.
We specialize in both chiropractic treatment, and we also offer IV vitamin therapy treatment options, so you can pop on into our Opa-Locka back pain chiropractor clinic and get a much-needed health boost to put a little extra spring in your step.
Our chiropractic treatment uses spinal decompression and specialist tools to relieve back pain and help you retain your full range of motion. With three main choices, your physical therapy treatment plan will be customized just for you.
Ideal for those who pulled their back, who deal with ongoing aches and pains, and those who need a holistic pain management option for their health care regimen, our team at SnapCrack is here for you.
SnapCrack is the perfect pain treatment option for those suffering from back, neck, and leg pain. We work to adjust your spine to carry your weight better so that any pressure along your nervous system or circulatory system can be released. That, however, is just what we do. There are so many other reasons to choose SnapCrack as your premier chiropractor in South Florida.
Wide Range of Chiropractic Care
To find significant pain relief for chronic back pain, you need to find the right Opa-Locka chiropractic treatment for your body. To help you, we offer three great treatment options: The Crack, The Click, and The Drop. The Crack is based on some of the oldest and most effective chiropractic treatment methods used worldwide. For those who need a gentler touch, however, we have The Drop and The Click.
In these other two services, our team will use chiropractic tools to adjust your spine gently. The Click will use a handheld instrument that works to adjust your spine back into position from the side ("clicking" it back into place. With the Drop, we will use a drop table.
These other options are perfect if you are worried about your spine or advanced concerns or chronic conditions.
Feel Great from the Inside-Out
We want you to walk away feeling incredible, and to do that; we also offer Vitamin IV therapy. Improve your health from the inside out and boost your dosage of five essential vitamins to strengthen your immune system and cell health. We even offer a hangover combination IV therapy option to help you get back up on your feet after a great night out. Perfect if you have work or just want to enjoy your day off to its fullest.
Incredible Pricing
A family chiropractor needs to be affordable, which is why all of our medical treatments are budget friendly. For a single chiropractic visit, our price is $29. For a single IV vitamin therapy session, the price is $35. These walk-in prices make it easy to choose SnapCrack and try out spinal adjustment for yourself.
If you have chronic conditions or frequently experience back pain or neck pain, then it is highly recommended that you invest in our membership. Our membership costs a low $49 per month, and in that month, you can visit our SnapCrack location near Opa-Locka six times included in that price. You even get an additional IV vitamin therapy session included in the price.
If you want to treat yourself to more IV vitamin therapy sessions, our members enjoy a considerable price discount. From $35, our members pay just $19 for every additional IV vitamin therapy session.
No Hidden Fees
You can cancel that membership at any time, without any hidden costs. Our up-front, transparent pricing model is designed to make it easier for you to forget about the pain suffered in the past and instead enjoy the relief and wellness boost only licensed chiropractors can offer.
Bilingual Services
If you have received medical advice that includes chiropractic care, then there should be no barriers to getting the best back pain chiropractic services near Opa-Locka. You can learn more about our Spanish services right here online and then visit your nearby chiropractic clinic near Opa-Locka for effective relief of your pain without the worry of a language barrier.
A Team of Wonderful People
Spinal manipulations can help you feel like a whole new person, but that is never an excuse not also to offer the best customer service. Everyone at our Hialeah chiropractic clinic is dedicated and committed to providing you with the best care.
We are a dedicated team, and work together to help improve our service and level of care at every turn. Visit them at our location in Hialeah, and you will know for a fact you have found the best back pain chiropractors near Opa-Locka, FL.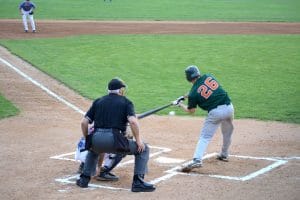 Baseball is a hugely popular sport that many people enjoy. However, injuries can happen while playing the game – whether you are a professional athlete or a novice. The repetitive hitting and throwing motions in baseball put stress on the spine and make players susceptible to strains and back pain. If you notice back pain
Read More »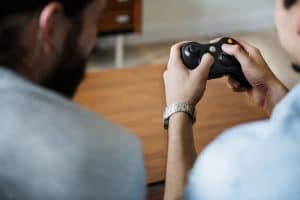 Playing video games is a fun pastime that many people enjoy. However, sitting for long hours can harm your health, particularly when it comes to your spine. Video gaming injuries are becoming increasingly common and include everything from back pain to carpal tunnel syndrome. If you start to experience pain while playing video games, you
Read More »
If you have lower back pain, then you're not alone. Studies show that over half of American adults experience back pain every year. Back pain is a widespread health condition that causes millions of lost workdays every year. Not only can back pain affect your career, but it can also have a significant impact on
Read More »