Back Pain Chiropractor near Miami Gardens
Walk-in Chiropractor In Hialeah
$29 CHIROPRACTIC ADJUSTMENTS


FIRST TIME AND EVERY TIME​
    No Appointments
    No Hidden Fees
    Don't Like People Touching Your Neck? That's Cool With Us.
Monday: 
Tuesday: 
Wednesday: 
Thursday: 
Friday:
Saturday: 
Sunday: 
12:00 PM – 8:00 PM
12:00 PM – 8:00 PM
12:00 PM – 8:00 PM

12:00 PM – 8:00 PM

12:00 PM – 8:00 PM

10:00 AM – 6:00 PM

Closed
FIRST TIME AND EVERY TIME
Includes any or all of our chiropractic services during your visit.
Want more info? Fill out the form and we will be in touch.
Don't Want Your Neck Touched? That's Cool With Us.
Ready to feel good again? Let's get cracking!
Offering a wide range of chiropractic treatment, our SnapCrack chiropractor near Miami Gardens is one of the best decisions you can make for your back and your quality of life. Medical treatments should never start and stop at a hospital.
If you experience back pain, neck pain, or leg pain, then it could be a combined problem with your spine and nervous system. A misaligned spine can pressure your nerves, pinch them, and result in pain that way. Your spine could also be put under a lot of pressure because it cannot correctly carry your weight, or you have a poor posture that needs correcting.
There are so many reasons why a trip to a highly recommended back pain chiropractor near Miami Gardens, Fl, can help you say goodbye to chronic back pain. Relieve back pain with a spinal adjustment or spinal manipulations with us; you will not find a better team or a better price in all of South Florida.
Benefits of Chiropractic Care
With three main treatment options and a quality family chiropractor on your side, you will enjoy all that chiropractic care has to offer.
Pain Relief
First and most importantly, a physical therapy like chiropractic care works to reduce or eliminate pain right from the issue's source. You may feel pain because your spine is out of its correct position and puts undue pressure along with your entire system.
It could be that your vertebrae are pinching down on a nerve or blood vessel. By going to a top chiropractic center near Miami Gardens, you can adjust your spine and see all of these issues disappear.
Range of Motion
By investing in an effective pain treatment option, you can finally live like you again. No matter how much we may think we can push through it, the pain will always cripple our range of motion. Remove the source of the pain, relieve the pain, and improve your flexibility as a result.
Circulation
Pinched nerves and blood vessels are common when your spine is not as healthy as it should be. We can remove pressure build-up from the spine through spinal decompression and improve circulation throughout your body. This means you can reduce headaches and even the possibility of feeling more alert and awake throughout the day, as your brain now has access to more oxygen than before.
Immune System
Pinched nerves do more than cause pain and stress. They can also reduce communication from your brain to the rest of your body. This will not inhibit too much of your voluntary systems, but involuntary is an entirely different ballpark.
Studies have shown that communication can be faster and more efficient by relieving pinched nerves, allowing your body to send warning signals to your brain of viruses and other invaders. A faster response means your body's immune system can be kicked into gear and fend off the invader before it takes hold of your health.
Benefits of IV Vitamin Therapy
We want you to have an affordable and robust health care regimen, which is why on top of chiropractic services, we also offer five vitamin IV therapy boosters and a hangover IV therapy option so you can feel great in more ways than one.
Vitamin Boost
Have a choice from Zinc, Vitamin C, Vitamin B12, Biotin, and Glutathione. Each is chosen to help your cellular health and immune system, so you can get more out of your day, every day.
Immune System Boost
Most of the vitamin boosters that we keep in stock are designed to help improve and boost the immune system. Combined with a faster information channel along your spine, your immune system will work harder and faster than it has in ages, thanks to your chiropractor near Miami Gardens. Fight back against foreign invaders before they can infect you and stay healthier during the next upcoming flu season.
Hydration
A lot of pain suffered by today's modern generation is due to dehydration. It is what hurts our bodies, our systems and can even make us look older than we should. Medical advice is to drink at least eight water glasses a day, but we need additional vitamins and nutrients to process that water. The saline solution that your vitamin booster comes in allows you to enjoy sufficient hydration.
Visit Our Location in Hialeah
Our Hialeah chiropractic clinic is the perfect place to build a sustainable treatment plan for pain management and to improve your wellness. Your licensed chiropractor will help you boost your range of motion, enjoy pain relief, and even enjoy additional benefits like a more responsive immune system.
There are so many reasons to make SnapCrack a regular fixture in your life, so visit our Hialeah chiropractors and enjoy the budget-friendly, quality care our experts can offer.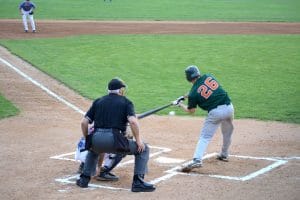 Baseball is a hugely popular sport that many people enjoy. However, injuries can happen while playing the game – whether you are a professional athlete or a novice. The repetitive hitting and throwing motions in baseball put stress on the spine and make players susceptible to strains and back pain. If you notice back pain
Read More »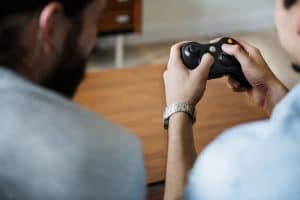 Playing video games is a fun pastime that many people enjoy. However, sitting for long hours can harm your health, particularly when it comes to your spine. Video gaming injuries are becoming increasingly common and include everything from back pain to carpal tunnel syndrome. If you start to experience pain while playing video games, you
Read More »
If you have lower back pain, then you're not alone. Studies show that over half of American adults experience back pain every year. Back pain is a widespread health condition that causes millions of lost workdays every year. Not only can back pain affect your career, but it can also have a significant impact on
Read More »