Back Pain Chiropractor near Medley
Walk-in Chiropractor In Hialeah
$29 CHIROPRACTIC ADJUSTMENTS


FIRST TIME AND EVERY TIME​
    No Appointments
    No Hidden Fees
    Don't Like People Touching Your Neck? That's Cool With Us.
Monday: 
Tuesday: 
Wednesday: 
Thursday: 
Friday:
Saturday: 
Sunday: 
12:00 PM – 8:00 PM
12:00 PM – 8:00 PM
12:00 PM – 8:00 PM

12:00 PM – 8:00 PM

12:00 PM – 8:00 PM

10:00 AM – 6:00 PM

Closed
FIRST TIME AND EVERY TIME
Includes any or all of our chiropractic services during your visit.
Want more info? Fill out the form and we will be in touch.
Don't Want Your Neck Touched? That's Cool With Us.
Ready to feel good again? Let's get cracking!
Spinal manipulations are the perfect way to address chronic back pain. Our chiropractic center near Medley is the perfect destination for spinal decompression, spinal manipulations, and medical treatments designed to help you feel better than ever. Think of us as your friendly family chiropractor and the best option in South Miami for budget-friendly chiropractic care that does not sacrifice on quality.
Aches, chronic conditions, minor sports injuries – all of these and more can be improved with a single, fast session with our chiropractic team near Medley. We are here to help you regardless of whether you need one quick fix or need ongoing treatments to manage pain holistically and effectively.
The Services at Our Location Near Medley
Our Medley chiropractor location in Hialeah offers everything that a top Miami Beach chiropractor with years of experience can offer, only conveniently located for those living in Medley, Fl, and throughout Hialeah. Enjoy quality and affordable spinal adjustment services and the best chiropractic care for your money.
You can choose from our three main service options but remember that they can all be customized to make you more comfortable. If you don't want your neck touched, simply let our team know, and we will cater to your session to suit you perfectly.
The Crack
Your licensed chiropractor is well versed in a wide range of chiropractic services, so they are more than capable of providing pain relief in all three of our offerings. With the Crack, forget the pain suffered over the months or even years in an instant of satisfying cracks.
The Crack is based on the oldest, most widespread of chiropractic adjustments used around the world. However, it can be a bit harsh on your spine, so you may prefer the Click or The Drop if you have a chronic condition or low bone density.
The Click
Suppose you are visiting our back-pain chiropractor near Medley as part of your physical therapy recommendation. In that case, we highly recommend either The Click or The Drop as your chiropractic treatment. These don't result in the same satisfying crack or pop as The Crack does, but you will feel the difference all the same. In the Click, your chiropractor will use a handheld device that gently pushes your spine in from the side and clicks it into place.
The Drop
The Drop is the gentlest of our treatment options and is excellent as a pain treatment and works to improve your range of motion. Using a drop table and downward pressure, your chiropractor will gently adjust your spine in minutes.
IV Vitamin Therapy at SnapCrack
We don't just offer chiropractic treatment here at SnapCrack. Our back-pain chiropractor near Medley team can also provide six vitamin IV therapies to boost your health internally.
Choose from five vitamin IV therapy options:
Zinc
Vitamin C
Vitamin B12
Biotin
Glutathione
Or enjoy an all-in-one hangover IV session and get back up on your feet in time to take on a hard day at work. All of our IV vitamin therapies are safe, effective, and affordable. You will be hard-pressed to find a better rate in the entirety of South Florida. It is perfect for rounding out your health care treat day.
We guarantee your experience, from your treatment plan all the way to our customer service, will wow you at every turn.
No Wait and No Appointments
You don't want to wait for pain management. That is why we have a no-wait policy and don't require anyone ever to book an appointment to see us. You'll be in and out in minutes, feeling better than ever.
Fast, Effective Relief
Relieve back pain, neck pain, leg pain, headaches, and so much more in just a few minutes with our chiropractor. They are all licensed and excellent at what they do, so you'll get fast, effective relief.
Quality Care and an Amazing Team
Our Medley chiropractic clinic is run with the best people. They always have a smile on their face, and they truly love and believe in what they do.
Great Rates and Better Memberships
We offer some of the best walk-in rates in the whole city. You can treat yourself without worrying about the cost of just $29 for a chiropractic session and $35 for an IV vitamin therapy session.
If you need ongoing care, however, it is highly recommended that you invest in our membership. For just $49 per month, you will enjoy six chiropractic sessions and one IV vitamin therapy every month.
Stop by Our Location Near Medley Today
Stop by our chiropractic clinic near Medley today and experience the difference for yourself firsthand. Our Hialeah clinic is perfectly situated for those living in Medley and in the surrounding area, so you can drop on in whenever you need our specialist care.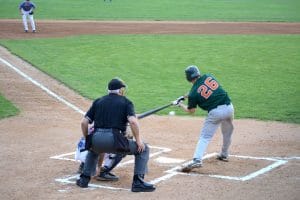 Baseball is a hugely popular sport that many people enjoy. However, injuries can happen while playing the game – whether you are a professional athlete or a novice. The repetitive hitting and throwing motions in baseball put stress on the spine and make players susceptible to strains and back pain. If you notice back pain
Read More »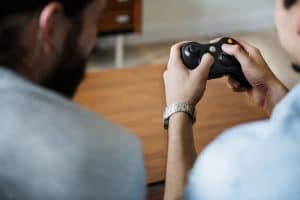 Playing video games is a fun pastime that many people enjoy. However, sitting for long hours can harm your health, particularly when it comes to your spine. Video gaming injuries are becoming increasingly common and include everything from back pain to carpal tunnel syndrome. If you start to experience pain while playing video games, you
Read More »
If you have lower back pain, then you're not alone. Studies show that over half of American adults experience back pain every year. Back pain is a widespread health condition that causes millions of lost workdays every year. Not only can back pain affect your career, but it can also have a significant impact on
Read More »