Back Pain Chiropractor near Hialeah Gardens
Walk-in Chiropractor In Hialeah
$29 CHIROPRACTIC ADJUSTMENTS


FIRST TIME AND EVERY TIME​
    No Appointments
    No Hidden Fees
    Don't Like People Touching Your Neck? That's Cool With Us.
Monday: 
Tuesday: 
Wednesday: 
Thursday: 
Friday:
Saturday: 
Sunday: 
12:00 PM – 8:00 PM
12:00 PM – 8:00 PM
12:00 PM – 8:00 PM

12:00 PM – 8:00 PM

12:00 PM – 8:00 PM

10:00 AM – 6:00 PM

Closed
FIRST TIME AND EVERY TIME
Includes any or all of our chiropractic services during your visit.
Want more info? Fill out the form and we will be in touch.
Don't Want Your Neck Touched? That's Cool With Us.
Ready to feel good again? Let's get cracking!
Seeking out medical treatments like a spinal adjustment should not cost an arm and a leg. Chiropractic treatments are ideal for helping relieve back pain and are also the perfect, medication-free option for those suffering from chronic back pain issues. There are so many benefits of a rounded treatment plan from a licensed chiropractor, especially when you can enjoy spinal decompression on a schedule that suits your spine's needs.
SnapCrack's goal is to provide quality, affordable to care to all those in South Florida who need a chiropractic adjustment. Our highly recommended chiropractic center near Hialeah Gardens offers everything you could hope for in a chiropractic clinic, quality chiropractic care, exceptional customer service, and cost savings at every turn.
Benefits of a Back Pain Chiropractor
There is an extensive range of benefits of both physical therapy and chiropractic care alike. You don't need to be recovering from some grievous injury, either. Medical advice stands that ongoing care is better for your health and wellbeing. If you experience back pain, aches and pains, headaches, leg pain, neck pain, and other issues relating to your spine you can find relief with a family chiropractor.
Holistic Pain Management
Pain management is one of the most popular reason to seek out spinal manipulations. This pain treatment works at the source and can help relieve pressure along the spine and reset your vertebrae back into their proper position.
There are a few reasons why your spine causes you pain.
To start, poor posture or a poorly positioned spine cannot hold your weight up properly. Gravity and your own weight – regardless of what the scale says – will then only make your back and any pain worse as time goes on. You need to adjust your spine to carry your weight properly without aches, pain, or spinal damage.
Improved Circulation
Health care commonly recommends you pick up exercises and other tips and tricks that help improve your circulation. While exercise can help most in this regard, there are instances where it won't be enough. If your spine is putting pressure on your blood vessels, for example, your body will not be able to circulate as it should.
You may feel fatigued very easily, like your brain is sluggish, or just that you aren't as quick-fire as you usually are. You may also experience headaches or insomnia. These can be improved on or fixed entirely by adjusting your spine and removing that pressure from your circulatory system.
Improved Immune System
Another added benefit is to your nervous system. A lot of the pain suffered along your back will be because of pinched nerves. When pinched, they can cause pain, numbness, and more. Though a pinched nerve won't cause you to lose control over your body, it can also reduce the effectiveness of nonvoluntary systems.
Studies have found that the first response to an intruder like a virus is the body sending a warning signal to the brain. If the connection is clear, your brain can then initiate your immune response, if the connection isn't clear; however, there could be a delay.
The best back pain chiropractor near Hialeah Gardens can help you improve your range of motion, provide pain relief, and help boost your immune system and cognitive function.
Designing the Perfect Chiropractic Session for You
Everyone's back is different, which is why your chiropractic treatment will begin with you. We have three great treatment options you can choose from at our Hialeah chiropractor clinic. On top of that, you can customize your session with our Hialeah chiropractors. We want you to be comfortable and to enjoy the maximum number of benefits.
Three Incredible Chiropractic Treatment Options
We offer The Crack, The Click, and the Drop at our chiropractor clinic near Hialeah Gardens.
The Crack is based on some of the oldest chiropractic techniques used around the world. Your Hialeah chiropractor will adjust your body, turn you, and use downward pressure to adjust your spine. There is a loud crack but be rest assured that crack is no different from when you crack your knuckles or hear that pop after a good stretch.
The Click and The Drop are our gentler options. In the Click, your Hialeah chiropractors will use a handheld instrument to push your spine back into place from the side. In the Drop, your chiropractic team at our location near Hialeah Gardens will use a drop table to provide effective, gentle results.
Our Hialeah SnapCrack Location
Your comfort and satisfaction are our highest concern at our back pain chiropractic clinic near Hialeah Gardens. If you have concerns or additional requests, simply let our team know. Our team can adjust to provide you relief on your own terms. Our prices are created to be affordable for walk-ins, and a steal for our members, so you can treat yourself to the care you need when you need it.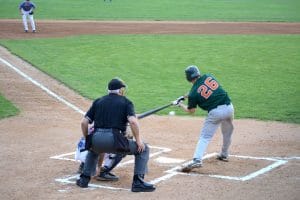 Baseball is a hugely popular sport that many people enjoy. However, injuries can happen while playing the game – whether you are a professional athlete or a novice. The repetitive hitting and throwing motions in baseball put stress on the spine and make players susceptible to strains and back pain. If you notice back pain
Read More »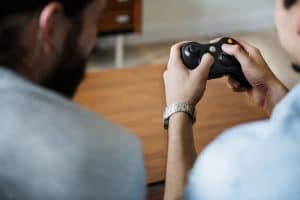 Playing video games is a fun pastime that many people enjoy. However, sitting for long hours can harm your health, particularly when it comes to your spine. Video gaming injuries are becoming increasingly common and include everything from back pain to carpal tunnel syndrome. If you start to experience pain while playing video games, you
Read More »
If you have lower back pain, then you're not alone. Studies show that over half of American adults experience back pain every year. Back pain is a widespread health condition that causes millions of lost workdays every year. Not only can back pain affect your career, but it can also have a significant impact on
Read More »