Back Pain Chiropractor near Aventura Mall
Walk-in Chiropractor In Hialeah
$29 CHIROPRACTIC ADJUSTMENTS


FIRST TIME AND EVERY TIME​
    No Appointments
    No Hidden Fees
    Don't Like People Touching Your Neck? That's Cool With Us.
Monday: 
Tuesday: 
Wednesday: 
Thursday: 
Friday:
Saturday: 
Sunday: 
12:00 PM – 8:00 PM
12:00 PM – 8:00 PM
12:00 PM – 8:00 PM

12:00 PM – 8:00 PM

12:00 PM – 8:00 PM

10:00 AM – 6:00 PM

Closed
FIRST TIME AND EVERY TIME
Includes any or all of our chiropractic services during your visit.
Want more info? Fill out the form and we will be in touch.
Don't Want Your Neck Touched? That's Cool With Us.
Ready to feel good again? Let's get cracking!
Planning a day at Aventura Mall should be full of promise. You have your pick of top-end designer boutiques, plenty of restaurants, a theatre, and so much more to enjoy; you can shop for new clothes, pick up gifts – it's the perfect time to enjoy yourself and get some errands done.
However, all of that can be wasted if you throw your back out. If you walk into that mall with back pain, then your enjoyment will be severely restricted.
Those who work at Aventura mall have it even worse. There is a wide range of instances that could cause back pain, neck pain, or leg pain. Chronic back pain is becoming increasingly common, and the pain suffered due to a chronic condition is not something anyone should have to suffer alone.
That is where your SnapCrack family chiropractor comes onto the scene. Our licensed chiropractors can help relieve back pain and improve your range of motion with expert chiropractic adjustments like spinal decompression.
Our closest back pain chiropractic clinic to Aventura Mall is in Hialeah, but we have several locations including Downtown Miami Fl, Miami Beach, and South Miami. You can make a special visit to your nearby Hialeah chiropractic center or stop by when in Miami for a quick in-and-out session with your physical therapy experts.
What to Expect from Your SnapCrack Session
Our goal is to become the best chiropractic clinic in South Florida. For that, we know we must provide a wide range high-quality treatment options, at great rates, and be well located, so it's easy to get the pain relief and pain management you need to lead your best life.
No Appointments
You typically need an appointment for medical treatments, but at our highly recommend chiropractic clinic you will not need to. Turn up on a whim for a spinal adjustment, either to address your spine or nervous system, and you will be seen to that day.
No Wait Times
You do not want to wait for pain relief, so you won't have to. Choose from our treatment options, and we will see to you within minutes. It is part of our no-wait guarantee.
Perfect for spontaneous visits, and those who have been looking forward to the next time they can visit our Hialeah chiropractors near Aventura Mall.
Quality Chiropractic Treatment
Chronic back pain, sports injuries, sprains, stress pain, poor posture – they can all either be fixed or improved with our chiropractic pain treatment. Not all pain management options, however, will suit you.
That is why we offer three options designed to appeal to most of our clients. You have The Crack, which is based on the most infamous and widespread chiropractic spinal manipulations in the world.
For those who want or need more gentle options, we have The Drop and The Click. They use chiropractic tools to provide you with gentle adjustments that allow you to enjoy the results, without that loud crack that The Crack is so famous for.
Some of the Best Rates in Florida
The chiropractic care near Aventura Mall that we offer is one of the most budget-friendly options in all of Florida. One single walk-in session for non-members cost $29. This great rate is made even better for our members.
Membership costs $49. In this price, you will enjoy six included sessions and one IV vitamin therapy booster.
Affordable IV Vitamin Boosters
As a chiropractic clinic, we specialize in spinal manipulations, but that isn't all that we have to offer. We also provide some of the most affordable IV vitamin boosters in South Florida. For non-members, one IV boost cost $35. For members, you get one included IV boost of your choice per month, and any additional boosters will cost just $19.
You have five vitamin options to choose from, or a hangover combination booster to help you get back up on your feet.
Fast Sessions
You will see your licensed chiropractor within minutes; you will also be done and out the door before you know it. Effective chiropractic care does not take long, which makes it perfect for helping those no matter what their schedule looks like.
You will be in and out, so come on by before work, during your lunch break, or wherever else you can steal a minute away to head to our Hialeah chiropractors. Our SnapCrack team are excited to help you.
Experience the Difference Yourself Today
Create a treatment plan with our chiropractors near Aventura Mall today and start your journey towards lasting relief. You may just need one session to feel like your old self again, or you may benefit from multiple sessions once a week or more. We are here to help you create the perfect treatment plan for you, so visit our Hialeah chiropractic clinic today.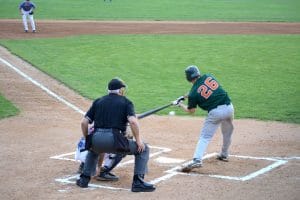 Baseball is a hugely popular sport that many people enjoy. However, injuries can happen while playing the game – whether you are a professional athlete or a novice. The repetitive hitting and throwing motions in baseball put stress on the spine and make players susceptible to strains and back pain. If you notice back pain
Read More »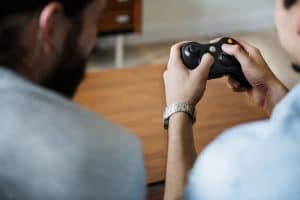 Playing video games is a fun pastime that many people enjoy. However, sitting for long hours can harm your health, particularly when it comes to your spine. Video gaming injuries are becoming increasingly common and include everything from back pain to carpal tunnel syndrome. If you start to experience pain while playing video games, you
Read More »
If you have lower back pain, then you're not alone. Studies show that over half of American adults experience back pain every year. Back pain is a widespread health condition that causes millions of lost workdays every year. Not only can back pain affect your career, but it can also have a significant impact on
Read More »