Back Pain Chiropractor in South Beach
Walk-in Chiropractor In Miami Beach
$29 CHIROPRACTIC ADJUSTMENTS


FIRST TIME AND EVERY TIME​
    No Appointments
    No Hidden Fees
    Don't Like People Touching Your Neck? That's Cool With Us.
Monday: 
Tuesday: 
Wednesday: 
Thursday: 
Friday:
Saturday: 
Sunday: 
12:00 PM – 8:00 PM
12:00 PM – 8:00 PM
12:00 PM – 8:00 PM

12:00 PM – 8:00 PM

12:00 PM – 8:00 PM

10:00 AM – 6:00 PM

Closed
FIRST TIME AND EVERY TIME
Includes any or all of our chiropractic services during your visit.
Want more info? Fill out the form and we will be in touch.
Don't Want Your Neck Touched? That's Cool With Us.
Ready to feel good again? Let's get cracking!
Chiropractic care is the perfect solution regardless of whether you are looking to relieve back pain, neck pain, or even leg pain. Our spine is so important to our overall health, and when it needs a licensed chiropractor, nothing will compare. A spinal adjustment can help you feel at the top of the world again, and the immediate relief cannot be compared.
 Forget about the pain suffered and welcome a life of freedom where you have a full range of motion. You can have it all with a quick visit to our chiropractic clinic in South Beach. Our team of experts are here to make you feel great, either as a pick-me-up or as a simple, affordable approach to physical therapy.  
Why Does the Spine Cause Back Pain?
Chiropractic care should be a part of your regular health care regimen. Using the best spinal manipulations and tools in the industry, your family chiropractor will work to fix and safeguard your spinal health. There is no downside to seeking out regular treatments, either, or they can help keep you in better health in the long run, even without a chronic condition plaguing you.
Spinal health is your health, and a misaligned spine can cause chronic pain due to three main reasons:  
Pinched Nerves
Pain management is impossible when the cause of the pain isn't addressed. Chronic back pain is often because of an issue with your spine. This issue could be temporary but frequent, or it could be due to a birth condition with no cure. Chiropractic adjustment can help relieve this pain by adjusting the spine and freeing any pinched nerves along your spine.
You will enjoy a reduction in pain, as well as improved mobility as a result when you visit our South Beach chiropractors.  
Pinched Blood Vessels
Common medical advice includes improving your circulation. Typically, you will do this by exercising and improving your heart health. Still, if there is an issue with your body pumping blood to your brain, you can do little until you seek out medical treatments, including chiropractic care from our clinic in South Beach. Just as our services can work to relieve pinched nerves, they can also help improve circulation. Feel better, more alert, and even see your headaches disappear.  
Weight Management
Another reason why your back hurts could be because your spine is no longer in its correct position and can no longer carry your weight as effectively as it should. This puts further pressure down on your spine, causing pain and a restriction in your mobility.  
How Can Chiropractic Care Help?
Our back pain chiropractors in South Beach can help relieve pinched nerves, improve circulation, and give you back your life. They can also help provide holistic pain management treatment for those with chronic conditions. In all cases, we will build a treatment plan, make it easy and affordable to enjoy ongoing care, and even offer some of the best IV vitamin therapy sessions to boost your health.  
Build a Treatment Plan
Spinal decompression relieves a lot of the negative pressure along the spine, but we understand that there is no one-size-fits-all approach. That is why we have three chiropractic treatments, all following the best in practice so that you can choose the ideal option for your spine and health.  
Ongoing Holistic Care
It is highly recommended that you become a member. Our members pay just $49 per month, and in that month have access to six chiropractic sessions at our South Beath chiropractor clinic. You even can enjoy one IV vitamin therapy session to improve your health and enjoy the best of holistic care for your spine and for your nervous system. Our membership is priced to save you money, even if you just want to visit us twice a month. You cannot beat that value, which makes us the best back pain chiropractor in South Beach.  
IV Vitamin Therapy
We are so much more than just a great licensed chiropractor. We offer a wide range of services, including six IV vitamin therapy options, so that you can improve your health from the ground up. Improve your immune system and feel great due to the mixture of vitamin injection and the saline solution's hydrating benefits. 
Our no-wait policy means you can get the right pain treatment from our list of treatment options today. No appointment is necessary. Simply visit the best back pain chiropractor in South Beach. We have several locations as well, so if you're closer to South Miami or Downtown Miami, FL, don't worry. Simply find your nearest SnapCrack chiropractic center and come on by. You'll enjoy the best chiropractic treatment for you and your needs and can even treat yourself to an IV vitamin therapy session to round out the health care experience. Feel it to believe it, and at the best price in South Florida.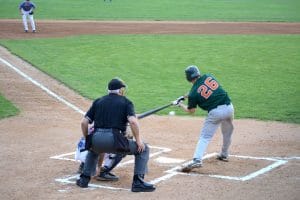 Baseball is a hugely popular sport that many people enjoy. However, injuries can happen while playing the game – whether you are a professional athlete or a novice. The repetitive hitting and throwing motions in baseball put stress on the spine and make players susceptible to strains and back pain. If you notice back pain
Read More »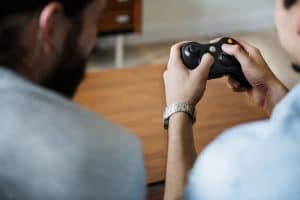 Playing video games is a fun pastime that many people enjoy. However, sitting for long hours can harm your health, particularly when it comes to your spine. Video gaming injuries are becoming increasingly common and include everything from back pain to carpal tunnel syndrome. If you start to experience pain while playing video games, you
Read More »
If you have lower back pain, then you're not alone. Studies show that over half of American adults experience back pain every year. Back pain is a widespread health condition that causes millions of lost workdays every year. Not only can back pain affect your career, but it can also have a significant impact on
Read More »