Back Pain Chiropractor in Miami Beach
Walk-in Chiropractor In Miami Beach
$29 CHIROPRACTIC ADJUSTMENTS


FIRST TIME AND EVERY TIME​
    No Appointments
    No Hidden Fees
    Don't Like People Touching Your Neck? That's Cool With Us.
Monday: 
Tuesday: 
Wednesday: 
Thursday: 
Friday:
Saturday: 
Sunday: 
12:00 PM – 8:00 PM
12:00 PM – 8:00 PM
12:00 PM – 8:00 PM

12:00 PM – 8:00 PM

12:00 PM – 8:00 PM

10:00 AM – 6:00 PM

Closed
FIRST TIME AND EVERY TIME
Includes any or all of our chiropractic services during your visit.
Want more info? Fill out the form and we will be in touch.
Don't Want Your Neck Touched? That's Cool With Us.
Ready to feel good again? Let's get cracking!
Make back pain a thing of the past with dedicated chiropractic care from some of the best chiropractors in Miami Beach. You'll have a choice of chiropractic treatment, so you know for a fact that you are getting the best option for your body. We can help you feel better, recover after sports or strain injuries, or even just shake off that stress once and for all.
Back pain stops you from being you. It means you cannot move like you want and cannot live your life to its fullest. With back pain chiropractic treatment in Miami Beach, you can reset your body and feel great again.
It doesn't matter if it was an ongoing issue or if you just hurt yourself on the beach after a long, fun day in the sun. We are the best Miami Beach chiropractor, and we are here to help you feel great again.
The Importance of Well-being and Good Health
This year we have been introduced to the importance of well-being and good health. It's imperative to stay strong even in the face of disaster. To be happier every day. To generally just feel good about yourself. It's hard to be well or healthy when you are plagued with aches and pains, especially along your spine. Our services are designed to help relieve these aches and help you feel better in your body.
Everybody deserves quality care, which is why we offer three main services at our chiropractic clinic in Miami Beach.
The Crack
Based on the oldest, most infamous chiropractic treatment around the world, The Crack is our most popular option. A certified Miami Beach chiropractor will work to manually adjust your spine and use pressure to relieve pressure and adjust your spine back to its proper position. The crack might be louder than you are used to, but the relief will be so much more.
The Click
For those who are looking for a more gentle treatment, we have The Click. You won't hear as loud a crack with the Click, as it works to push the spine back into place from the side, using a handheld instrument.
The Drop
Drop tables are another common tool in the Miami Beach chiropractor's arsenal. The most gentle of our treatments, your Miami Beach chiropractor will adjust your spine and use the slight dropping pressure to give you the relief that you are looking for.
IV Vitamin Therapy
If that wasn't enough, we have also begun to offer IV Vitamin Therapy treatment. Enjoy a session after your chiropractic adjustment, and boost your body with the vitamin that you are lacking. Vitamin C or Zinc to boost your immune system. Or even a full hangover cocktail full of vitamins you need to shake off a fun night and get ready for the day ahead.
Why You Should Treat Yourself to Chiropractic Care in Miami Beach
There are three main reasons to enjoy chiropractic care in Miami Beach:
Reduce Your Pain!
The most common reason why people visit our chiropractic clinic in Miami Beach is that they experience back pain. This can be from a sports injury or just compounded stress from a hard work period or even poor posture. If you experience aches and pains, then our Miami Beach chiropractor can help.
Improve Your Circulation!
Relieving pressure from along your spine improves two things. One, it releases pinched nerves. Two, it releases pinched blood vessels. Combine the two, and you can enjoy a reduction in headaches, a boost in cognitive function, and feel better all around.
Be More Flexible!
Even if you can push your way through pain, you won't be as fast or as at ease. Pain can stop you from doing so much, so by removing it, you will also enjoy greater flexibility.
Make SnapCrack Your Go-To Pick-Me-Up
We want to be the go-to for your chiropractic pick-me-up in Miami Beach. To do this, we knew we needed to make it affordable, effective, and accessible for all.
Low One-Time Visit Costs
A single visit costs just $29 for a single visit. Even our vitamin therapy treatment is exceptionally priced, costing just $35 for non-members.
Exceptional Deals for Our Members
For those that need regular chiropractic adjustments in Miami Beach, we highly recommend our membership. Designed to save you money after the second visit, our membership costs a low $49 for the month.
In that month, you will have access to 6 visits to our back pain chiropractor in Miami Beach and one IV therapy treatment. You don't need an appointment and will be seen to in minutes. Work us into your everyday routine and enjoy ongoing relief.
Treat Yourself to a SnapCrack Visit Today
There are no wait times for our members or for our walk-ins. So much so that we have made it our policy. You will be seen within minutes of arriving, and your Miami Beach chiropractic treatment will be done before you know it. Stay a little longer for an IV Vitamin Therapy session, and feel like a whole new person. We want to make the decision to return again and again, whenever you need, the simplest decision you can make for your health and your happiness.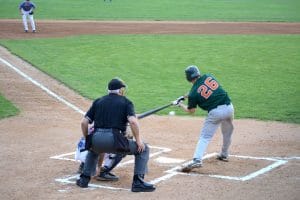 Baseball is a hugely popular sport that many people enjoy. However, injuries can happen while playing the game – whether you are a professional athlete or a novice. The repetitive hitting and throwing motions in baseball put stress on the spine and make players susceptible to strains and back pain. If you notice back pain
Read More »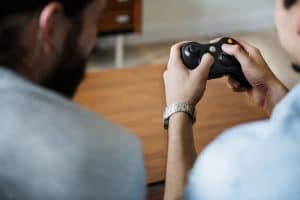 Playing video games is a fun pastime that many people enjoy. However, sitting for long hours can harm your health, particularly when it comes to your spine. Video gaming injuries are becoming increasingly common and include everything from back pain to carpal tunnel syndrome. If you start to experience pain while playing video games, you
Read More »
If you have lower back pain, then you're not alone. Studies show that over half of American adults experience back pain every year. Back pain is a widespread health condition that causes millions of lost workdays every year. Not only can back pain affect your career, but it can also have a significant impact on
Read More »