Back Pain Chiropractor in Downtown Miami
Walk-in Chiropractor In Brickell
$29 CHIROPRACTIC ADJUSTMENTS


FIRST TIME AND EVERY TIME​
    No Appointments
    No Hidden Fees
    Don't Like People Touching Your Neck? That's Cool With Us.
Monday: 
Tuesday: 
Wednesday: 
Thursday: 
Friday:
Saturday: 
Sunday: 
12:00 PM – 8:00 PM
12:00 PM – 8:00 PM
12:00 PM – 8:00 PM

12:00 PM – 8:00 PM

12:00 PM – 8:00 PM

10:00 AM – 6:00 PM

Closed
FIRST TIME AND EVERY TIME
Includes any or all of our chiropractic services during your visit.
Want more info? Fill out the form and we will be in touch.
Don't Want Your Neck Touched? That's Cool With Us.
Ready to feel good again? Let's get cracking!
Office work may not carry the same danger as a trades job, but it hits hard all the same. Stress gets pent up in your muscles, twisting and causing pain that can truly disrupt your day. Add poor posture and even just the pain of sitting at a desk all day, and your back and neck can become a mess before you know it.
Stretch to your heart's content. That minimal, but so, so wonderful relief when you stretch and feel a good crack along your spine is just brushing the tip of the iceberg. You can enjoy so much more when you seek out a chiropractor in downtown Miami, and with our unbeatable services and winning prices, there's no reason not to treat yourself.
Your Perfect Chiropractic Adjustment
Everybody is different. Our team understands this, which is why when you rely on our top downtown Miami chiropractors, who will start your session with a consultation. This short consultation will help both you and our downtown Miami chiropractors decide on which of our chiropractic services is best for you.
Your Needs
The Crack is our most famous, most loved treatment, but it isn't for everyone. If you have more advanced needs, or you have a pre-existing health concern, then you may be better suited to our other downtown Miami chiropractic services.
The Click uses a handheld instrument to gently adjust the spine back into place. The Drop uses a drop table to provide our most gentle adjustment. Our team has access to all of these tools, so you can enjoy the treatment option that works best with your body.
Your Preferences
Don't like your neck being touched? Have other specific preferences? Just let our downtown Miami chiropractors know in advance, and they will customize your care to best suit you.
Enhance Your Body with Vitamin Therapy
We don't just offer some of the best back pain chiropractic therapy in Downtown Miami. We also offer some of the most budget-friendly vitamin therapy. Enjoy a vitamin boost directly to your system and all the health benefits that come with it. From individual vitamin boosts to a hangover cocktail IV therapy treatment ideal to get you back up on your feet in no time. We are increasing our range of IV vitamin therapy options to complement your chiropractic sessions, so keep an eye out on our new options!
When you visit either our Brickell chiropractic clinic or our Miami Beach chiropractors, you will enjoy the same high level of service.
1.    Available in English and Spanish
To help those in Downtown Miami, Miami Beach, and Brickell, we knew we needed to make our services as accessible as possible. Learn more about our services from the Spanish side of our website, and come and visit our location for care you can count on.
2.    No Wait Policy
You don't have to make an appointment. Walk-ins and members alike will be seen to in minutes thanks to our no-wait policy and our in and out service. You can fit us in during your lunch or stop by on a big wellness day before you head to the spa.
3.    Low Prices and Better Membership Deals
We offer some of the lowest prices for chiropractic care in Miami available. Non-members pay just $29 per visit, and members can enjoy six sessions each month at a low cost of $49. If you are a member, however, the benefits don't end there, so we highly recommend if you love the relief you get from spinal adjustments to buy a membership. You will also enjoy one IV therapy session included, and if you want another or more, it is just $19 per session instead of the $35 for non-members.
4.    Crack, Drop, or Click
Choose from the Crack, Drop, or Click. Our Brickell chiropractor will work out which is best for you and your body.
5.    Walk Away Feeling Refreshed and Rejuvenated
You will be in and out before you know it, feeling refreshed, rejuvenated, and even like a whole new person. Treat yourself once a month, or invest in our membership for chiropractic care and visit us once a week or more so you can see through your ideal treatment plan.
Visit Us Today at Our Location in Miami Beach
SnapCrack is conveniently located for those who work and live in downtown Miami and are looking for a great Miami beach chiropractor. Treat yourself after work, before work, during work, or on the weekends when you visit our location in Miami Beach. With two options so close to downtown Miami, both in Miami Beach and in Brickell, you are spoiled for choice. Stop by whenever you need a quick fix or if you need a vitamin boost to keep you going.
We are the perfect Miami beach chiropractor to help you manage your stress and back pain, so visit the closest location to your work and treat yourself for regular pain relief.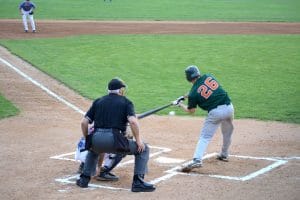 Baseball is a hugely popular sport that many people enjoy. However, injuries can happen while playing the game – whether you are a professional athlete or a novice. The repetitive hitting and throwing motions in baseball put stress on the spine and make players susceptible to strains and back pain. If you notice back pain
Read More »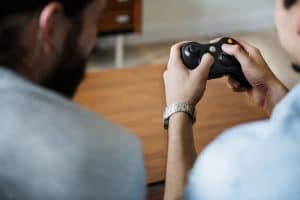 Playing video games is a fun pastime that many people enjoy. However, sitting for long hours can harm your health, particularly when it comes to your spine. Video gaming injuries are becoming increasingly common and include everything from back pain to carpal tunnel syndrome. If you start to experience pain while playing video games, you
Read More »
If you have lower back pain, then you're not alone. Studies show that over half of American adults experience back pain every year. Back pain is a widespread health condition that causes millions of lost workdays every year. Not only can back pain affect your career, but it can also have a significant impact on
Read More »