Back Pain Chiropractor in Brickell
Walk-in Chiropractor In Brickell
$29 CHIROPRACTIC ADJUSTMENTS


FIRST TIME AND EVERY TIME​
    No Appointments
    No Hidden Fees
    Don't Like People Touching Your Neck? That's Cool With Us.
Monday: 
Tuesday: 
Wednesday: 
Thursday: 
Friday:
Saturday: 
Sunday: 
12:00 PM – 8:00 PM
12:00 PM – 8:00 PM
12:00 PM – 8:00 PM

12:00 PM – 8:00 PM

12:00 PM – 8:00 PM

10:00 AM – 6:00 PM

Closed
FIRST TIME AND EVERY TIME
Includes any or all of our chiropractic services during your visit.
Want more info? Fill out the form and we will be in touch.
Don't Want Your Neck Touched? That's Cool With Us.
Ready to feel good again? Let's get cracking!
We are one of the best Brickell chiropractors available. Expect incredible levels of care and services and prices that just cannot be beaten. With a no-wait policy, we will see to you in minutes and work with you to provide you the relief that you need – the relief that's best for your body.
We just want you to feel your best, and you can't do that if you are plagued with back pain or stiffness. You aren't you when you're in pain, so let our team work our magic and help relieve aches and stiffness and improve circulation and flexibility.
You won't find a better everyday chiropractor in Brickell, so make a visit to our SnapCrack chiropractor clinic in Brickell today.
Everything You Need to Walk Away Like a Superhero
We offer everything that you need to walk away feeling like a superhero. With a range of chiropractic services and great Brickell chiropractors who know how to personalize your treatment, you'll be in the best care.
The Perfect Chiropractic Treatment for You
The first thing we do when you visit us is to walk you through our options and work out which of our three Brickell chiropractic therapies is best for your needs and body.
1.    The Crack
The crack uses manual adjustment. It usually involved neck manipulation, but if you don't want anyone to touch such a sensitive part of your body, your Brickell chiropractor will work with your preferences. You'll hear that famous crack you will already be familiar with after enjoying a great stretch – only the relief will be 10x better.
2.    The Drop
Our most gentle treatment, perfect for those who want regular chiropractic adjustments in Brickell, is The Drop. Using a drop table, your chiropractor will work to adjust your spine with as minimal pressure as possible.
3.    The Click
The Click is also very gentle. Your Brickell chiropractor will use a handheld instrument that works to push your spine back into place. There isn't a crack, but you'll feel great when you are done anyway.
Boost Your Body with our Vitamin Therapy
Finish up your chiropractic session in Brickell with one of the best-priced IV Vitamin Therapy in the city. Choose which vitamin you want or need a boost of, and sit back and relax as our specialists take care of you.
Incredible Prices You Cannot Beat
To get the ongoing relief you deserve, we had to make our prices affordable – even a steal for our members. That is why we are the best choice of back pain chiropractor in Brickell. Combined with our great service and stellar staff, you won't need to go to another chiropractor in Brickell for your relief.
Low Single-Visit Costs
We have some of the lowest single-visit prices out there. For walk-ins, one chiropractic session costs just $29. There are no hidden fees, you don't need an appointment, and you will be seen to in minutes.
It is perfect if you want to see us once a month or less. So if you need an occasional pick-me-up fix, stick with our great single-visit cost.
Save and Save with a Membership
For those who want to visit us twice a month or more, we wanted to make it as affordable as possible. We highly recommend our membership which costs just $49 per month. Included in the membership is 6 chiropractic visits to our clinic in Brickell, as well as one included Intramuscular injection.
Like our single visit prices, there are no hidden fees. You don't need to make an appointment with us. Don't worry about being caught up in a membership subscription, either. You can cancel at any time. Our only goal is to help you feel the best you can.
Best Prices for IV Therapy
Vitamin therapy is becoming increasingly popular – but the prices are often astronomical. By keeping our prices low, we want as many people as possible to boost their bodies with the vitamins they need to feel great. Strengthen your immune system. Feel better after a handover. We offer six different injections at great prices.
For single-visits, our vitamin IV therapy treatment costs $35. For members after that first included IV therapy session, prices are just $19.
Enjoy the Difference for Yourself
It's challenging to understand how effective Brickell chiropractic care can be until you experience it for yourself. We invite you to visit our chiropractic center near Brickell at any time to receive your chiropractic medical treatments. You will be seen to in moments and be delighted with our passionate, dedicated staff.
Our objective is to work with you so that you feel better than you have in months, even years. Follow up with IV vitamin therapy, and you can extend that glow you get from a Brickell chiropractor session for longer.
You can feel good inside and out, so visit our chiropractor clinic in Brickell today for all of your chronic back pain problems today.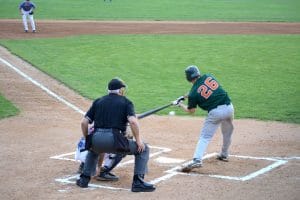 Baseball is a hugely popular sport that many people enjoy. However, injuries can happen while playing the game – whether you are a professional athlete or a novice. The repetitive hitting and throwing motions in baseball put stress on the spine and make players susceptible to strains and back pain. If you notice back pain
Read More »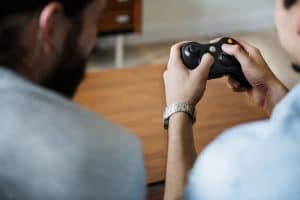 Playing video games is a fun pastime that many people enjoy. However, sitting for long hours can harm your health, particularly when it comes to your spine. Video gaming injuries are becoming increasingly common and include everything from back pain to carpal tunnel syndrome. If you start to experience pain while playing video games, you
Read More »
If you have lower back pain, then you're not alone. Studies show that over half of American adults experience back pain every year. Back pain is a widespread health condition that causes millions of lost workdays every year. Not only can back pain affect your career, but it can also have a significant impact on
Read More »