Affordable Walk-in Chiropractor in Miami
Walk-in Chiropractor In Brickell
$29 CHIROPRACTIC ADJUSTMENTS


FIRST TIME AND EVERY TIME​
    No Appointments
    No Hidden Fees
    Don't Like People Touching Your Neck? That's Cool With Us.
Monday: 
Tuesday: 
Wednesday: 
Thursday: 
Friday:
Saturday: 
Sunday: 
12:00 PM – 8:00 PM
12:00 PM – 8:00 PM
12:00 PM – 8:00 PM

12:00 PM – 8:00 PM

12:00 PM – 8:00 PM

10:00 AM – 6:00 PM

Closed
FIRST TIME AND EVERY TIME
Includes any or all of our chiropractic services during your visit.
Want more info? Fill out the form and we will be in touch.
Don't Want Your Neck Touched? That's Cool With Us.
Ready to feel good again? Let's get cracking!
SnapCrack is, to put it simply, an excellent, highly regarded, affordable Miami chiropractor. We set up our business to give those who need chiropractic treatments the choice when it comes to where they went and how they were treated.
We offer low prices, no waiting lists, and exceptional care – we can do it all, and our many satisfied patients are a testament to that fact. We can help people to become pain-free, more mobile, and generally happier in their lives without them having to spend their life savings or get into debt. We give them a choice.
Our Clients Are Everything
Without our clients, SnapCrack wouldn't exist; it's that simple. So, we value our clients, and that means we offer low prices for excellent treatment, so there is no reason why anyone would want to – or need to – go elsewhere for help. Because that's what we do; we help. It's our sole aim and the ethos behind everything we do.
We help people who have been unable to work, to play with their kids, to enjoy hobbies they used to love, to even leave the house. Back pain and all the many other areas that a chiropractor can help with can be totally debilitating, and we don't expect anyone to have to live like that, especially when, with SnapCrack around, they don't have to.
Everyone who comes to this affordable walk-in chiropractor in Miami will be treated in the same way, with compassion and kindness and a keen interest in making them well again. They will be seen by fully qualified, highly skilled therapists who really can make a difference. Whether it takes just one session, or you need to come back for additional help, we will ensure you are informed at every step. 
We're Easy to Find; Visit SnapCrack
Imagine the scenario: you're in pain, perhaps you're unable to walk very far. You want to see a chiropractor, but you don't know where to go, and you're worried that you won't be able to find a parking spot. This alone can stop you from trying to seek help; it can cause anxiety and stress.
You won't have to worry about any of these issues at SnapCrack. As part of being an affordable chiropractor in Miami, we go out of our way to assist those who need it, and we have ensured our clinic is in a centrally located area with ample parking. It's even signposted.
You can find us easily, and access is guaranteed. If you're concerned about anything, our friendly team is on the other end of the phone, so don't be shy about calling us up and getting the information you need.
You will immediately feel at ease when using SnapCrack, even before you step through the door. Once you are inside the clinic, you'll see that we have fantastic staff to assist you in any way you need, and the environment itself is comfortable. You can relax, knowing that you are going to leave SnapCrack a different person, a pain-free person.
Why Is A Walk-In Clinic A Good Thing?
The fact that SnapCrack is both an affordable chiropractor in Miami and a walk-in clinic means we really can give our patients exactly what they need. Being a walk-in is excellent news for anyone who might be considering contacting a chiropractor for treatment because rather than having to wait for an appointment and being in pain for all that waiting time, you can simply visit SnapCrack. We don't work on an appointment basis – we don't think that's fair.
Why should anyone in pain, anyone whose life has been put on hold due to mobility problems and injuries, have to wait? If they need help, they need it now, and that's what we're here for.
Of course, that doesn't mean we don't give every patient our full attention. We don't rush or give everyone the same treatment and send them on their way. Instead, we take the time to discuss the options with anyone who comes to see us and to dig deeper into the circumstances surrounding the injury and determine what the ideal treatment plan is for that individual.
We design bespoke plans that will work for that patient, not readymade plans that might have limited success because the right information hasn't been considered.
One of the things we're proudest of at SnapCrack is being an affordable chiropractor in Miami. This means we can treat anyone who needs us, and we can assist with several different ailments. The spine is linked to almost every other area of the body through the nervous system, so don't assume that just because it's not your back hurting that we can't help you.
It could well be that your back is misaligned and is causing you pain in your legs, your hips, your neck, and more. It might even be causing you migraines or digestive issues, including fibromyalgia. It could be sciatica or scoliosis that is troubling you, and we can reduce the symptoms here too. There are dozens of different complaints that a chiropractor as skilled as the ones at SnapCrack can handle.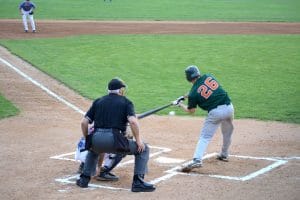 Baseball is a hugely popular sport that many people enjoy. However, injuries can happen while playing the game – whether you are a professional athlete or a novice. The repetitive hitting and throwing motions in baseball put stress on the spine and make players susceptible to strains and back pain. If you notice back pain
Read More »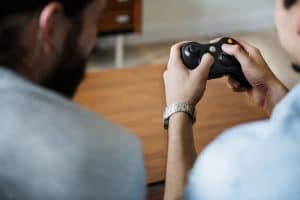 Playing video games is a fun pastime that many people enjoy. However, sitting for long hours can harm your health, particularly when it comes to your spine. Video gaming injuries are becoming increasingly common and include everything from back pain to carpal tunnel syndrome. If you start to experience pain while playing video games, you
Read More »
If you have lower back pain, then you're not alone. Studies show that over half of American adults experience back pain every year. Back pain is a widespread health condition that causes millions of lost workdays every year. Not only can back pain affect your career, but it can also have a significant impact on
Read More »