Affordable Walk-In Chiropractor in Miami Beach
Walk-in Chiropractor In Miami Beach
$29 CHIROPRACTIC ADJUSTMENTS


FIRST TIME AND EVERY TIME​
    No Appointments
    No Hidden Fees
    Don't Like People Touching Your Neck? That's Cool With Us.
Monday: 
Tuesday: 
Wednesday: 
Thursday: 
Friday:
Saturday: 
Sunday: 
12:00 PM – 8:00 PM
12:00 PM – 8:00 PM
12:00 PM – 8:00 PM

12:00 PM – 8:00 PM

12:00 PM – 8:00 PM

10:00 AM – 6:00 PM

Closed
FIRST TIME AND EVERY TIME
Includes any or all of our chiropractic services during your visit.
Want more info? Fill out the form and we will be in touch.
Don't Want Your Neck Touched? That's Cool With Us.
Ready to feel good again? Let's get cracking!
When we wet up SnapCrack as an affordable chiropractor in Miami Beach, it was so that we could realize a dream; we wanted to help people who might otherwise not have been able to seek medical treatments for their chronic back pain, leg pain, neck pain, or anything else.
We understand that having a walk-in clinic that was accessible to all, means that we can achieve this dream and that more people can visit a highly skilled licensed chiropractor than ever before.
No matter what your age or what kind of chiropractic treatments you require, we can help you at SnapCrack. Your pain relief might be achieved after just one session, or it might take several, but whether there is a lot of work involved or not much at all, you can rest assured that you will receive the very best chiropractic care at SnapCrack's affordable chiropractor in Miami Beach.
We can even create the ideal treatment plan that offers aftercare and gives patients the tools and knowledge they need to keep themselves safe in the future.
Just The Spine Or More Than That?
Chiropractic care is a health care option that few people know that much about, even though it is the perfect way to treat all kinds of chronic pain, with a wide range of treatment options that can help anyone who needs pain relief and spinal adjustment.
However, as with many medical treatments, unless you have undergone chiropractic care in the past, it will often remain something of a mystery. This can be an issue; if people don't understand what chiropractic care can do to help them to relieve back pain and offer pain relief, how will they know to ask for help from a licensed chiropractor?
At SnapCrack, an affordable chiropractor in Miami Beach, we try to let as many people as possible know what chiropractic care is all about. The more the public understands what we can do, the more people will come to our walk-in chiropractic clinic in South Florida, and that means we can help even more people with their pain treatment and medical advice.
If you're not sure what help SnapCrack can offer, read on; this is a list of just some of the pain management issues we can help with:
Chronic back pain
Leg pain and Hip Pain
Neck pain and Shoulder Pain

Scoliosis



Fibromyalgia
Stress
Rotator cuff injuries
Migraines
Pregnancy pains
Sporting injuries
Muscle spasms
What's truly interesting about chiropractic care is that a highly skilled licensed chiropractor will be able to look further than the spinal manipulations they need to carry out to offer you pain relief. They will also be able to see what might be causing that pain, assuming it isn't immediately obvious.
By doing this and taking the time to discuss the various treatment options and treatment plan ideas that each patient may be able to gain help from, SnapCrack can offer a longer-term pain management plan to every patient.
For SnapCrack to relieve back pain for the long term, a treatment plan that includes not just the cure but also methods of prevention is going to be necessary. Luckily, this is exactly what our licensed chiropractors can offer our patients, who can come to our affordable chiropractor in Miami Beach without an appointment.
The last thing we want is for a patient to enjoy excellent chiropractic care from SnapCrack, and have a great pain treatment system put in place that includes spinal manipulations and physical therapy, only to find that the same or similar problem occurs later on.
Although we love our patients and enjoy seeing them, once they have received their treatment and their pain relief is working, we would prefer they went about their day to day lives and didn't need to see us again. So this is why we offer a treatment plan to each patient that includes information about how to protect the spine in different situations. Armed with this knowledge, we hope that everyone can stay safe.
Visit SnapCrack Without Pain
SnapCrack is indeed an affordable chiropractor in Miami Beach that can help a great deal with pain management and chronic back pain, but you don't have to be suffering to visit us. SnapCrack's highly recommended services include stress relief. If you are anxious about an upcoming event such as a wedding or test, or you are feeling overwhelmed at work, or you have developed stress for any other reason at all, SnapCrack can help.
When the muscles are tense and tight, stress can occur. By carrying out specialist spinal adjustment, the muscles can be relaxed, and with it the entire body. Stress will be greatly reduced when this happens, and the difference you will feel will be immediate and impressive.
So why not visit our chiropractic clinic in Miami Beach to see how we can help you? You might be surprised at what SnapCrack can do, and your life could be vastly improved by coming to see us as soon as possible.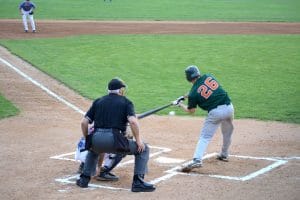 Baseball is a hugely popular sport that many people enjoy. However, injuries can happen while playing the game – whether you are a professional athlete or a novice. The repetitive hitting and throwing motions in baseball put stress on the spine and make players susceptible to strains and back pain. If you notice back pain
Read More »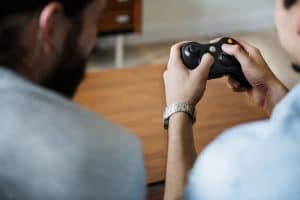 Playing video games is a fun pastime that many people enjoy. However, sitting for long hours can harm your health, particularly when it comes to your spine. Video gaming injuries are becoming increasingly common and include everything from back pain to carpal tunnel syndrome. If you start to experience pain while playing video games, you
Read More »
If you have lower back pain, then you're not alone. Studies show that over half of American adults experience back pain every year. Back pain is a widespread health condition that causes millions of lost workdays every year. Not only can back pain affect your career, but it can also have a significant impact on
Read More »