Affordable Chiropractor in Miami-Dade County
Walk-in Chiropractor In South Miami
$29 CHIROPRACTIC ADJUSTMENTS


FIRST TIME AND EVERY TIME​
    No Appointments
    No Hidden Fees
    Don't Like People Touching Your Neck? That's Cool With Us.
Monday: 
Tuesday: 
Wednesday: 
Thursday: 
Friday:
Saturday: 
Sunday: 
12:00 PM – 8:00 PM
12:00 PM – 8:00 PM
12:00 PM – 8:00 PM

12:00 PM – 8:00 PM

12:00 PM – 8:00 PM

10:00 AM – 6:00 PM

Closed
FIRST TIME AND EVERY TIME
Includes any or all of our chiropractic services during your visit.
Want more info? Fill out the form and we will be in touch.
Don't Want Your Neck Touched? That's Cool With Us.
Ready to feel good again? Let's get cracking!
Something that SnapCrack, Miami Beach chiropractor, has always prided itself on is being an affordable chiropractor. We make promises about our pricing, our service, and our expertise, and we keep those promises so our patients always know they can come to us for pain treatment whenever they need us.
Our chiropractic center in South Miami is friendly, welcoming, and open for you with a wide range of treatment options available.
At SnapCrack, we are willing to go further than other chiropractors to ensure our patients get exactly what they need from us. This means our patients leave our chiropractic clinic feeling happy, healthy, and with greatly reduced – often entirely eliminated – pain.
A licensed chiropractor will work predominantly on the spine, knowing that it is connected to the rest of the body via the central nervous system.
Slight misalignment and pain can be the result, and this pain can present anywhere within the body, making it hard to truly get to the root of what has initially caused it. This means that patients can suffer from:
Chronic back pain
General pain in the legs, arms, shoulders, hips, legs, and neck
Fibromyalgia
Stress
Muscle tension
Migraines and tension headaches
Insomnia
For pain relief from any of these symptoms and many more besides, it is best to contact a family chiropractor for pain treatment.
Imagine how much easier life would be without this chronic back pain and imagine how great it would be to find an affordable chiropractor in South Miami who can help you.
With SnapCrack, you no longer have to imagine these things; come to our clinic to see our licensed chiropractors and your life can go back to how it was before your accident at work, or your sporting injury, or whatever else happened to cause you pain and suffering.
At SnapCrack, we can offer you the complete package in terms of chiropractic care. Not only do we offer pain relief through spinal manipulations, but we create superb aftercare packages as well.
We can continue to take care of our patients long after the final chiropractic care session has taken place, and this is what makes SnapCrack such a great choice when it comes to finding an affordable chiropractor for spinal adjustment in Miami Beach.
Why Use A Walk-In Chiropractor?
You certainly do not have to use a walk-in chiropractor. You can make an appointment with a licensed chiropractor, wait for days, weeks, even months to be seen, and suffer in the meantime.
However, with SnapCrack and our affordable chiropractor walk-in clinic in Miami Beach, you do not have to. The walk-in option is ideal if you need immediate pain relief or you want treatment options to improve your range of motion.
When it comes to health care, the sooner you are seen by an expert, the better, which is why we offer our incredible walk-in service. Sometimes spinal manipulations for pain treatment cannot wait, and we do not think it is fair to ask people to suffer when our expert chiropractic clinic can help right now.
Understanding the Root Cause
Our patients know that we can relieve back pain, neck pain, leg pain, and so much more. Yet we go beyond simply relieving pain; we also look for the root cause to understand where that pain has come from, and why the patient requires chiropractic care in the first place.
Knowing this will help to give pain treatment but will also help us to give our patients the knowledge they need to keep themselves healthy and safe in the future. Understanding how the human body works and what it takes to keep it unharmed is crucial; it might be a case of learning how to lift correctly, or how to run.
It might be a case of seeing a physical therapy expert for advice on exercises to carry out to strengthen muscle. It could be many things, all of which the experts at SnapCrack can teach you.
We work on reducing pain at the site it is presenting, and we carry out professional spinal decompression techniques to reduce pain elsewhere, realign the spine, and make our patients much more comfortable in general.
This results in longer-term pain relief rather than giving those who come to SnapCrack's chiropractic center in Miami Beach a 'quick fix' that might feel good at the time but will not last for long.
We do this by asking the right questions and understanding exactly what our patients went through, where it hurts, and what range of motion they have, we can determine exactly the cause and best treatment options for them.
Whether it is neck pain, leg pain, chronic back pain, or anything else, SnapCrack chiropractic clinic is highly recommended and is here to improve your quality of life; visit us today to find out more about our affordable chiropractic care.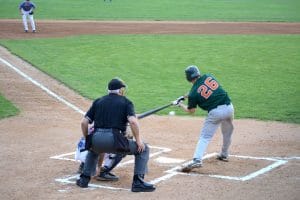 Baseball is a hugely popular sport that many people enjoy. However, injuries can happen while playing the game – whether you are a professional athlete or a novice. The repetitive hitting and throwing motions in baseball put stress on the spine and make players susceptible to strains and back pain. If you notice back pain
Read More »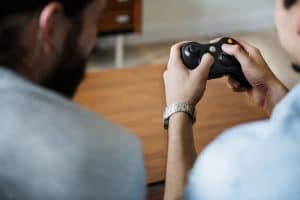 Playing video games is a fun pastime that many people enjoy. However, sitting for long hours can harm your health, particularly when it comes to your spine. Video gaming injuries are becoming increasingly common and include everything from back pain to carpal tunnel syndrome. If you start to experience pain while playing video games, you
Read More »
If you have lower back pain, then you're not alone. Studies show that over half of American adults experience back pain every year. Back pain is a widespread health condition that causes millions of lost workdays every year. Not only can back pain affect your career, but it can also have a significant impact on
Read More »