$29 Chiropractor in Miami FL
Walk-in Chiropractor In South Miami
$29 CHIROPRACTIC ADJUSTMENTS


FIRST TIME AND EVERY TIME​
    No Appointments
    No Hidden Fees
    Don't Like People Touching Your Neck? That's Cool With Us.
Monday: 
Tuesday: 
Wednesday: 
Thursday: 
Friday:
Saturday: 
Sunday: 
12:00 PM – 8:00 PM
12:00 PM – 8:00 PM
12:00 PM – 8:00 PM

12:00 PM – 8:00 PM

12:00 PM – 8:00 PM

10:00 AM – 6:00 PM

Closed
FIRST TIME AND EVERY TIME
Includes any or all of our chiropractic services during your visit.
Want more info? Fill out the form and we will be in touch.
Don't Want Your Neck Touched? That's Cool With Us.
Ready to feel good again? Let's get cracking!
As highly skilled, fully qualified, forward-thinking chiropractors, Miami chiropractor SnapCrack understands that people are busy and that budgets are stretched. This is why we opened a walk-in clinic so that even those who have little time to spare can be seen and treated much more quickly (and at their own convenience) than they might otherwise do.
It's also why we operate as a $29 chiropractor in Miami, FL. By having fixed, low prices, our patients can see in advance exactly what they will be paying, and they will see what great value for money we really are. What else can we do? Read on to find out more.
SnapCrack Is the Complete Service
We have so many happy clients and are making more all the time. They love our low prices, and since we are a $29 chiropractor in Miami, FL, we are proud of this fact too. They also love the convenience that we offer them – we can make their lives better, giving them more mobility and less pain – quickly and efficiently.
This is why our patients have always been happy with SnapCrack. If you choose to walk through our doors, you'll immediately see that this is exactly where you need to be.
SnapCrack is a highly regarded, well-trusted walk-in chiropractor clinic with low prices. Our practitioners are all fully qualified with plenty of experience, and we aim to make every one of our clients as healthy and happy as possible.
This might only take one session. It could take more. We will keep you advised at every step of the process so that you always know just what is coming and what to expect.
You'll also know what is expected of you; we have to work as a team to give you the ultimate chiropractic experience. This means that although we'll treat your symptoms and the underlying cause, we need you to play your part afterward, taking care of yourself in the right way so that you don't have a recurrence of your injury.
At SnapCrack, our $29 chiropractor in Miami FL service includes all the advice and information you need to look after yourself once we have completed our treatments. We give you everything you need to maintain a healthy lifestyle, and this is invaluable. It's all part of the service here.
The Difference with A Walk-In Clinic
SnapCrack stands out in a large field for all kinds of reasons. The fact that we offer excellent value care and are a $29 chiropractor in Miami, FL, is one. Our aftercare service is another. Yet the one thing that is perhaps more unique and useful than all of this is that we have walk-in service.
There are no appointments necessary; if you need us, you need us here and now, not sometime in the future by which point your pain might be much worse than it is now. If you need a chiropractor, you should be able to see one, and our walk-in service allows this to happen.
The first thing our specialist team will do when you come to us has put you at your ease. We will help you to relax, and to feel more comfortable. A clinic is still a clinic no matter how friendly and spacious it might feel, and many patients find this unnerving. This is especially true when you visit a chiropractor since not many people know exactly what it is, we do.
So, our team will help you understand. We will go through the method with you, allowing you to ask any questions you might want along the way. If you had any doubts at all, they should be long gone by the time we have finished explaining how we work.
The cause of a problem is even more important than the symptoms. Any chiropractor can treat the symptoms, reducing or relieving pain. However, SnapCrack is not just any chiropractor. We are different.
We go the extra mile, and we try, as far as possible, to determine the cause beneath the symptoms. If there is pain, there is a reason, and papering over that is only going to mean more pain in the future.
So, we talk, ask questions, and listen. We do all of this with our clients so that we can get to the root cause of what is behind your pain. When we know this, we can determine the exact treatment plan to help you – and we will create it for you.
It's crucial to understand the root cause for the very best in chiropractic care – it's something that we pride ourselves on because we want our clients to be as happy and healthy, as pain-free and mobile, as they possibly can be.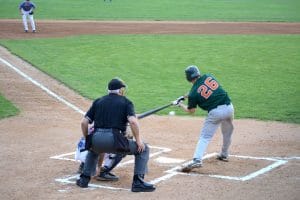 Baseball is a hugely popular sport that many people enjoy. However, injuries can happen while playing the game – whether you are a professional athlete or a novice. The repetitive hitting and throwing motions in baseball put stress on the spine and make players susceptible to strains and back pain. If you notice back pain
Read More »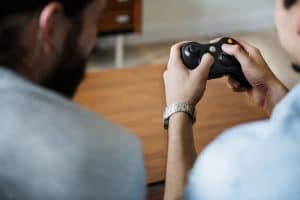 Playing video games is a fun pastime that many people enjoy. However, sitting for long hours can harm your health, particularly when it comes to your spine. Video gaming injuries are becoming increasingly common and include everything from back pain to carpal tunnel syndrome. If you start to experience pain while playing video games, you
Read More »
If you have lower back pain, then you're not alone. Studies show that over half of American adults experience back pain every year. Back pain is a widespread health condition that causes millions of lost workdays every year. Not only can back pain affect your career, but it can also have a significant impact on
Read More »