$29 Chiropractic Adjustment in South Miami
Walk-in Chiropractor In South Miami
$29 CHIROPRACTIC ADJUSTMENTS


FIRST TIME AND EVERY TIME​
    No Appointments
    No Hidden Fees
    Don't Like People Touching Your Neck? That's Cool With Us.
Monday: 
Tuesday: 
Wednesday: 
Thursday: 
Friday:
Saturday: 
Sunday: 
12:00 PM – 8:00 PM
12:00 PM – 8:00 PM
12:00 PM – 8:00 PM

12:00 PM – 8:00 PM

12:00 PM – 8:00 PM

10:00 AM – 6:00 PM

Closed
FIRST TIME AND EVERY TIME
Includes any or all of our chiropractic services during your visit.
Want more info? Fill out the form and we will be in touch.
Don't Want Your Neck Touched? That's Cool With Us.
Ready to feel good again? Let's get cracking!
Chiropractic Adjustment as Preventative Care
You don't have to leave chiropractic adjustment to when you're struggling with pain and discomfort. Regular chiropractic treatment, even when you're feeling fine, means that over time your body is more adaptable to everything life throws at it—including injuries, pain, and strains. Regular chiropractic care means your spine is always in its best state, offering the best preventative measures for back issues and risks down the line.
This is especially helpful for those who have lifestyles that increase the risk of pain over time, such as those who work at a desk with bad posture, professional athletes, or those who are constantly moving and lifting.
Our affordable treatments at $29 a time mean that regular chiropractic adjustment has never been easier! You also have the option of taking out a membership with us if you want regular treatment.
Improvement of Flexibility
Whether you're a working professional or even a professional athlete, having more flexibility with your body and being able to move pain-free is always a plus. Your spinal column is essential for every move your body makes, and a disrupted spinal column can easily make even the simplest movements very difficult.
In order to restore flexibility and feel energized again, try our $29 chiropractic care sessions, any time.
Spinal Adjustment for Pain Elsewhere in the Body
It may not be obvious, but spinal issues can actually contribute to pain elsewhere in the body. Not only that, but spinal adjustment and realignment can actually help to eliminate any pain you're having elsewhere in the body, too. Your pain or discomfort doesn't have to be localized to the spine or someplace near. It's possible that spinal adjustment can eliminate headaches or even foot pain! Your body is all connected through your spinal column, so any positive work done there is going to benefit you as a whole.
If you're experiencing other pain, such as knee, foot, or leg pain, this could be an indication of many issues. It may be that your lifestyle has taken a toll, it may be old age, or it may be a variety of conditions that are affecting the mobility of your joints.
The knees, feet, and legs are particularly problematic in terms of mobility problems, as they completely affect your daily life. If the pain is substantial enough, you may not be able to stand, walk, or even sit comfortably. This is why chiropractic care is crucial to target that pain and get you back on your feet again.
All our chiropractic care can be tailored to you, meaning any pain, whether in the knees or the feet, can still be managed by our licensed South Miami chiropractors who can adjust your body accordingly to target and ease the pain.
Spinal Adjustment for Specific Injuries
We will always work to find the root cause of the pain you're experiencing, but we can also relieve pain caused through an injury you've sustained. It's quite easy for ligaments and joints in the legs to run into problems, particularly if you have an active lifestyle where you are constantly on the move. Sometimes all it takes is for you to move in the wrong way, and you end up with an injury.
All our chiropractic adjustments are tailored to eradicate pain and treat injuries. Caring for your central nervous system through the spine means that your body is in its optimized condition to perform its own healing processes and have its natural abilities working at their optimum level. Any pressure on your nervous system is going to play havoc with your body as a whole, so our treatments work to alleviate any pressure, allowing your nervous system to work perfectly.
Not only does it work to eliminate pain, but also to maximize your mobility and to allow you to be comfortable when you move.
Visit Our Chiropractor in South Miami
We're ready to help you with any pain treatment or readjustment services you may need. Visit your nearest SnapCrack walk-in center and we'll be ready to chat with you and treat you right away. We don't want you to be in pain or discomfort any longer than you need to be.
Whether it's general pain, injury, chronic pain, or a particular condition, we've got your back.
Our range of treatments and adjustment methods—namely, The Crack, The Click, and The Drop—combine manual manipulation techniques, gentle thrusting, more moderate thrusting, or even use of our drop-table segments. Whatever you would prefer, whatever is right for you, and any specific requests you may have will always be considered when you choose to seek chiropractic adjustment with us.
Our $29 charge will never change, and neither will our friendly and professional service!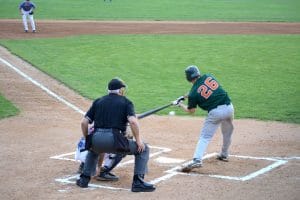 Baseball is a hugely popular sport that many people enjoy. However, injuries can happen while playing the game – whether you are a professional athlete or a novice. The repetitive hitting and throwing motions in baseball put stress on the spine and make players susceptible to strains and back pain. If you notice back pain
Read More »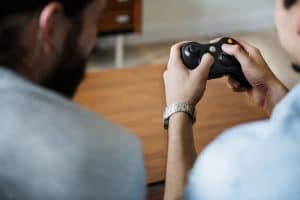 Playing video games is a fun pastime that many people enjoy. However, sitting for long hours can harm your health, particularly when it comes to your spine. Video gaming injuries are becoming increasingly common and include everything from back pain to carpal tunnel syndrome. If you start to experience pain while playing video games, you
Read More »
If you have lower back pain, then you're not alone. Studies show that over half of American adults experience back pain every year. Back pain is a widespread health condition that causes millions of lost workdays every year. Not only can back pain affect your career, but it can also have a significant impact on
Read More »