$29 Chiropractic Adjustment in Miami
Walk-in Chiropractor In Brickell
$29 CHIROPRACTIC ADJUSTMENTS


FIRST TIME AND EVERY TIME​
    No Appointments
    No Hidden Fees
    Don't Like People Touching Your Neck? That's Cool With Us.
Monday: 
Tuesday: 
Wednesday: 
Thursday: 
Friday:
Saturday: 
Sunday: 
12:00 PM – 8:00 PM
12:00 PM – 8:00 PM
12:00 PM – 8:00 PM

12:00 PM – 8:00 PM

12:00 PM – 8:00 PM

10:00 AM – 6:00 PM

Closed
FIRST TIME AND EVERY TIME
Includes any or all of our chiropractic services during your visit.
Want more info? Fill out the form and we will be in touch.
Don't Want Your Neck Touched? That's Cool With Us.
Ready to feel good again? Let's get cracking!
At our friendly and welcoming center in Miami, the team here at walk-in chiropractor SnapCrack doesn't want you to worry about your busy life being put on hold by pain, injury, or discomfort. That's why we offer completely affordable and easy chiropractic adjustment for only $29—no hidden fees, no insurance hassles.
Not only that, but our full walk-in service makes it even easier for you to seek the chiropractic care you need.
Visit us whenever suits you to discuss your chiropractic options—no appointment needed, and all you'll need is $29 if you choose to go ahead! Discuss your treatment options with our friendly, licensed chiropractors who will greet you on arrival and choose how you'd like your adjustment to be, fully tailored for you.
Affordable Chiropractic Care for Treating Back Pain, Neck Pain, and More
It doesn't matter what kind of pain you're experiencing and which treatment option you go with—the price will always be set at $29, so you always know what to expect when you come to us.
We don't want the solution to your uncomfortable and painful symptoms to be a costly venture—we always want to make treatment as accessible as possible.
Dealing with ongoing pain, such as neck and back pain, is extremely debilitating, and can affect every minute of your day, including your sleep. Eventually, this is going to have a serious negative effect on your quality of life, not to mention your health.
Seeking chiropractic adjustment for this type of pain will have you feeling back to your energetic and mobile self in no time!
Instead of increasing your dose of painkillers and trying to deal with it, come and see one of our friendly team and have it sorted. We eliminate all the hassles of traditional chiropractors by making it easy, affordable, and relaxed.
Quick and Effective
You only need to walk in, have a quick chat with us, and proceed to your treatment room. Have your spine adjusted in as little as five minutes, and you're back out the door and back to your life, pain-free!
It Doesn't Matter if You Don't Have Insurance
We don't need you to fill out extensive forms or claim through your insurance. We don't even need you to have health insurance at all. Anyone seeking professional chiropractic care can come and visit us, any time, and only pay $29 for the session.
Busy Working Lifestyle? No Problem
You know that you're seeking chiropractic care, but that doesn't mean that your schedule allows you to easily make an appointment. Maybe you're worried about when you're going to fit it all in, on top of the busy schedule you already have. Never fear: we don't operate on an appointment basis anyway. Instead, drop in whenever you get a spare five minutes—the treatment doesn't take much longer than that, either!
Your busy working lifestyle will see you exposed to daily aches and pains, as well as the potential for more serious symptoms or conditions you may be trying to manage. We don't want to add to the stress of that by making it difficult for you to find the right chiropractic adjustment, so our full walk-in policy is operational at all times—no referrals needed.
Professionals, Students, and Athletes: We Have You All Covered!
Life as a working professional, a student, or a professional athlete has their own demands on both the mind and the body. No matter who you are, what your working schedule is, or what your lifestyle demands, when it comes to quality chiropractic care, everybody is in the same boat—and everyone can benefit from it.
Work and Play Harder as a Student
Get your body aligned and restored back to its natural harmony with tailored chiropractic care. Spending too long hunched over your study desk or sat in lecture halls? Have your back cracked into shape, feeling its best and eliminating any pain or extra stress on your body, allowing you to concentrate on your studies and having fun.
Reach Your Maximum Potential as an Athlete
Pushing your body to the limits takes its toll. Not only does life as a professional athlete mean that you're more at risk of injury and pain needing to be treated by a chiropractic adjustment, but it means that preventative measures are important, too. Proper and regular chiropractic adjustment means that your body is in a better position to fight off injury or pain, making it less likely to be out of action, and significantly decreasing your recovery time.
Our center welcomes any active individual or athlete who needs pain treatment, spinal adjustment, or chiropractic care for injury treatment or sporting injuries. We want to see you back in action as fast as possible, without worrying about time away from your schedule.
Contact Miami Chiropractor SnapCrack Any Time
Send us a message or drop in. Our friendly staff is here for you.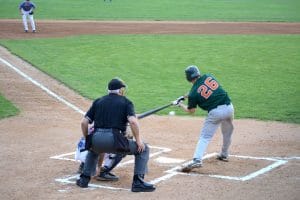 Baseball is a hugely popular sport that many people enjoy. However, injuries can happen while playing the game – whether you are a professional athlete or a novice. The repetitive hitting and throwing motions in baseball put stress on the spine and make players susceptible to strains and back pain. If you notice back pain
Read More »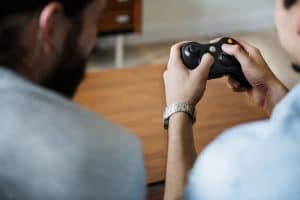 Playing video games is a fun pastime that many people enjoy. However, sitting for long hours can harm your health, particularly when it comes to your spine. Video gaming injuries are becoming increasingly common and include everything from back pain to carpal tunnel syndrome. If you start to experience pain while playing video games, you
Read More »
If you have lower back pain, then you're not alone. Studies show that over half of American adults experience back pain every year. Back pain is a widespread health condition that causes millions of lost workdays every year. Not only can back pain affect your career, but it can also have a significant impact on
Read More »